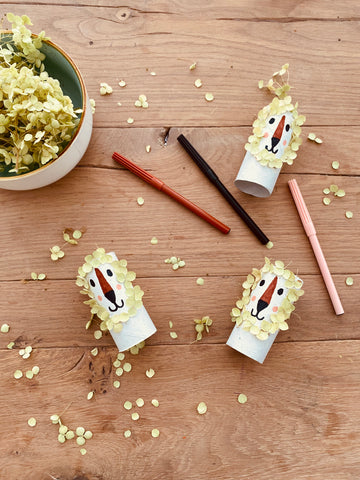 De herfst is een prachtig seizoen vol kleurrijke bladeren, pompoenen en een lekker fris windje buiten. Het is ook de perfecte tijd om samen met je kinderen creatief bezig te zijn. Tijdens de herfstvakantie kun je genieten van leuke knutselactiviteiten die de herfst tot leven brengen! 
Knutselen met Herfstblaadjes
Met mooie, gekleurde herfstbladeren kun je de mooiste kunstwerken maken. Verzamel buiten een aantal mooie blaadjes en ga daarna binnen aan de slag met een lekkere kop warme chocolademelk! 
Maak bijvoorbeeld een mooi herfstschilderij!
Breng verf aan op de onderkant van een blad en druk het voorzichtig op papier of een canvas. Je kinderen kunnen met verschillende kleuren experimenteren en unieke herfstkunstwerkjes maken. Mocht je de materialen niet in huis hebben? Kijk dan eens bij ons Knutselpakket Natuur!
Of wat dacht je van dit schattige uiltje?
Bewaar lege toiletrollen en verzamel buiten mooie herfstblaadjes. Het enige wat je thuis nog nodig hebt, zijn stiften en lijm!

Knutselen met Herfstbloemen
Kastanjes, dennenappels en gedroogde hortensia blaadjes. Allemaal leuke dingen in de natuur waar je de mooiste knutsels mee kunt maken!
Wat dacht je bijvoorbeeld van dit schattige leeuwtje?
Je hebt er alleen toiletrollen, stiften en lijm voor nodig! Verzamel buiten mooie bloemblaadjes, laat ze binnen drogen (die kan je doen door de bloem op zijn kop te hangen en 48 uur te wachten).
Bekijk het filmpje voor de instructies!
Veel plezier met het knutselen tijdens de herfstvakantie!